Isla Mujeres Info
December 17, 2015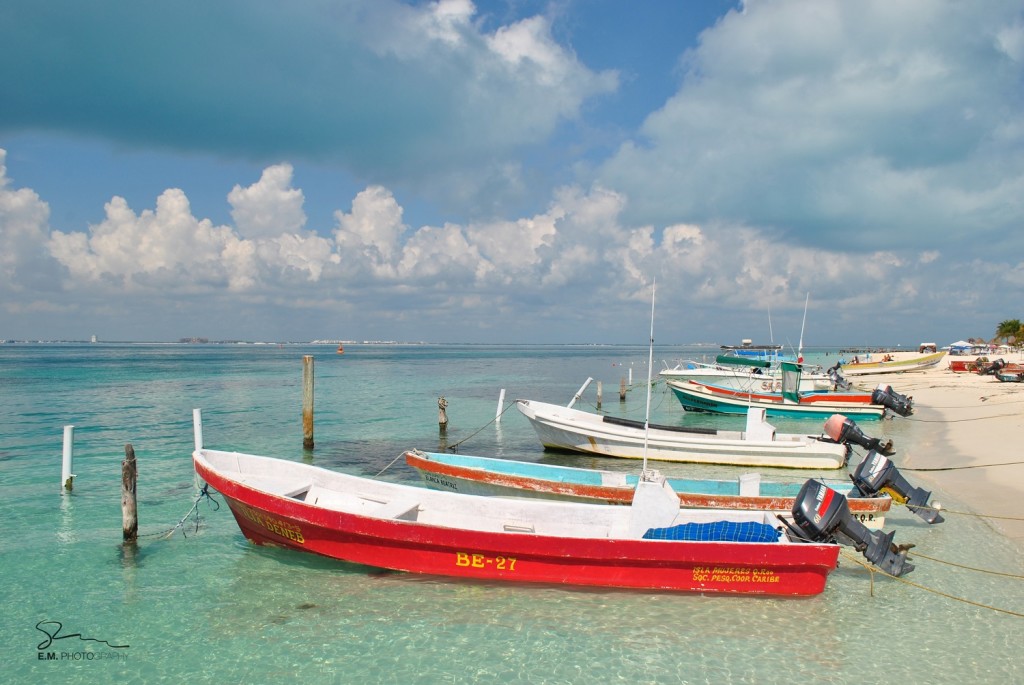 about Isla Mujeres
Isla Mujeres is a Caribbean paradise! It is located approximately 8 miles (13 km) off the coast of Cancun, in the state of Quintana Roo, Mexico. The island is approximately 4.3 miles (7 km) long by half a mile (650 m) wide. The eastern side of the island is the Caribbean Sea, and the western side is the Bay of Isla Mujeres and the Cancun skyline.
There are several "colonias" or subdivisions in Isla Mujeres, but the main attraction for tourists is El Centro or Downtown. This is located at the northern part of the island and is where the majority of hotels and restaurants are located. Everything in this area is within walking distance!
In the last census the island had approximately 22,000 residents. It was estimated that in 2015, 2.2 million tourists visited Isla Mujeres, with around 200,000 visitors in December alone. It has become a very busy little island!
The weather in Isla Mujeres is perfect year round, but some say the best months are from January through April because of the cooler temperatures and less rainfall. Personally I love July through September because it is very warm and the sea is usually quite flat! Not to mention the whale sharks are here!
There are no drastic seasonal weather changes here; however, some months are a little warmer than others or more humid. Our seasons are mostly based on the number of tourists we have!
High Season: January 4th through April
Summer Season: May through August
Low Season: September to Mid-December (the best time for budget travelers or those who like empty beaches)
Holiday Season: Mid-December to January 3rd (the most expensive and busiest time of year)
If you love the hustle and bustle and do not mind a crowded beach then the holiday season is for you! New Years is awesome here on Isla, but personally my favorite time of year is during the summer and low season. Even with an afternoon shower, the weather is still perfect for me; however, I am from Texas and we like the heat!
Island History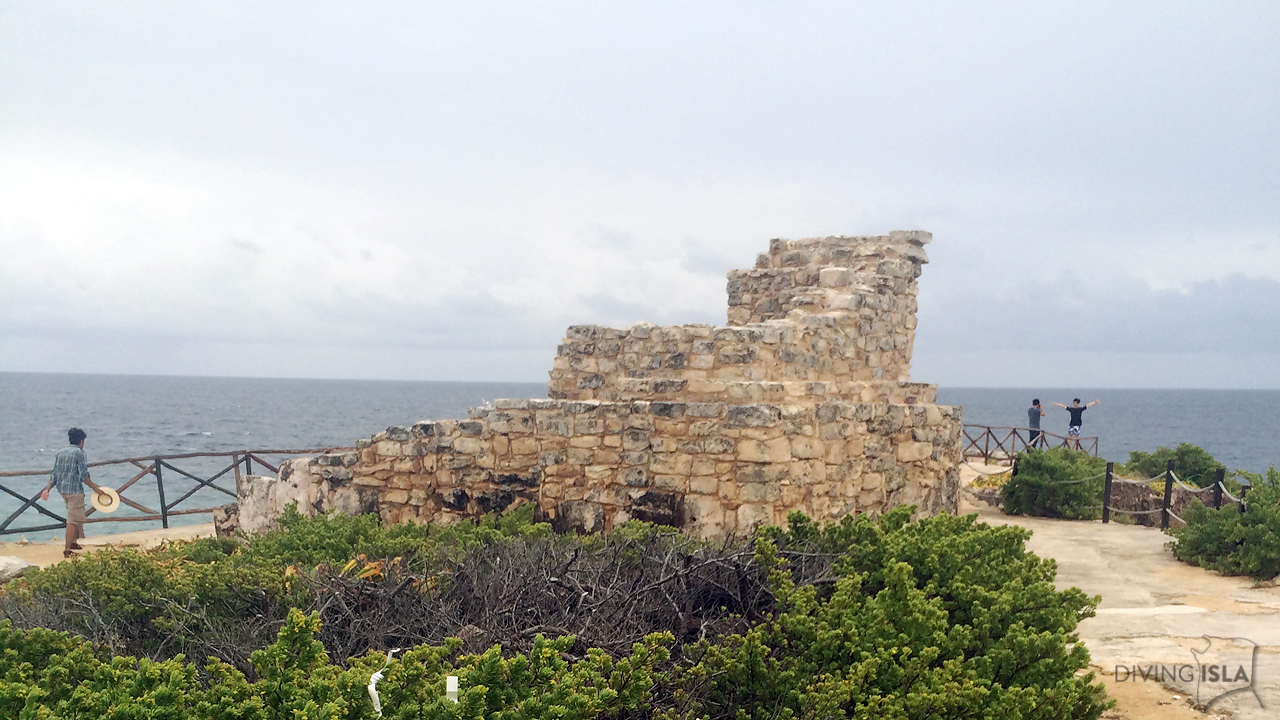 Isla Mujeres means the Island of Women, and is said to have over 1500 years of history! Originally the island was the sanctuary for the goddess Ixchel, the Mayan goddess of fertility, the moon, medicine and happiness. There is a temple at the southern end of the island known as the Ixchel Temple and this was said to have been used as a lighthouse as well. Isla Mujeres was said to have gotten its name from the many statues of women that were scattered across the island.
In more recent years Isla Mujeres has been known as a tiny fishing town, which is why it is still a major part of the local economy today! You can get the best fresh caught fish here, and many of the restaurants specialize in seafood!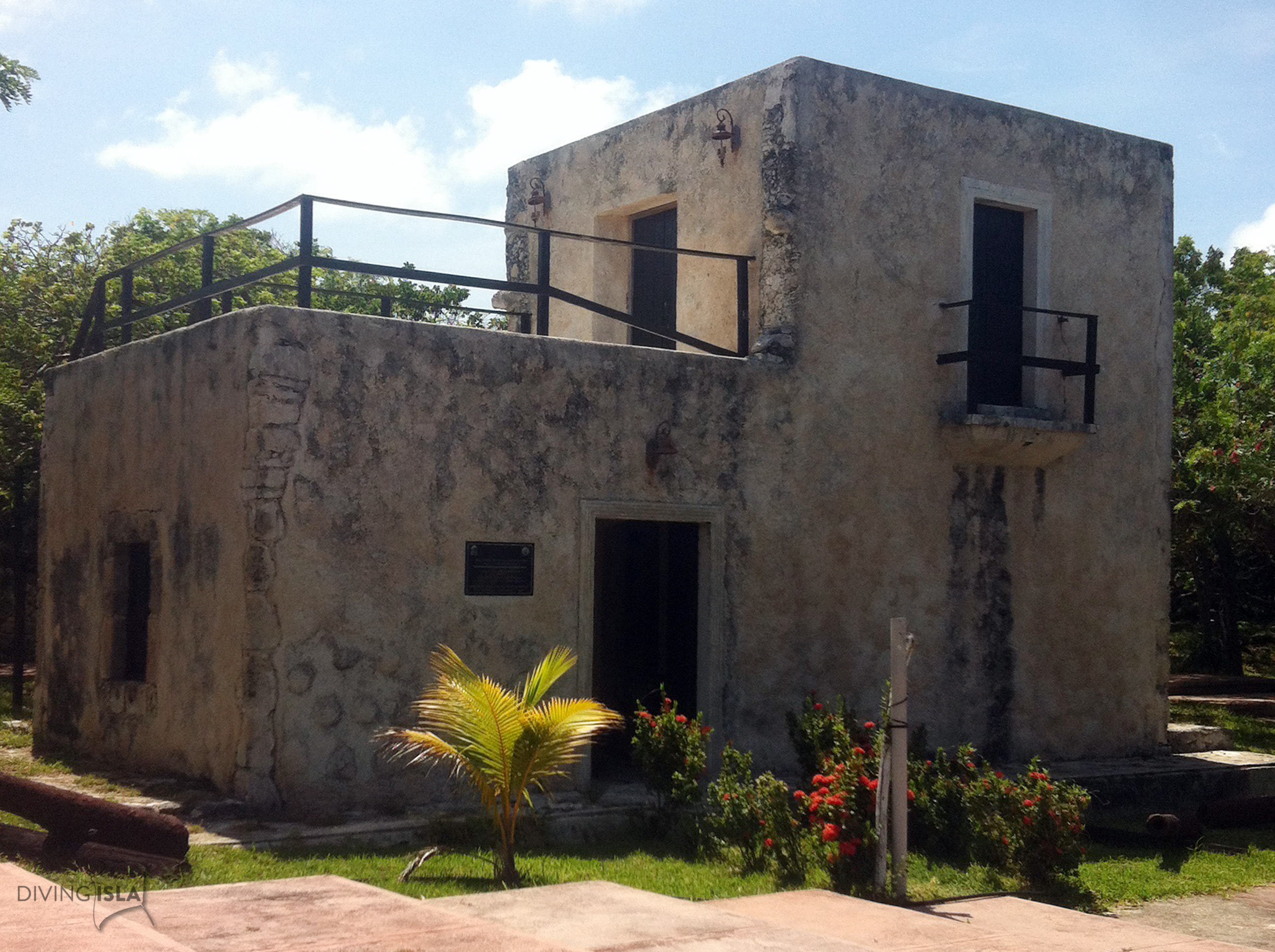 Casa Mundaca
There was also a famous pirate, by the name of Fermin Antonio Mundaca, or Mundaca for short, and he built his home here on Isla Mujeres. You can still visit his home today, and it is said that there were Mayan Ruins found on his property.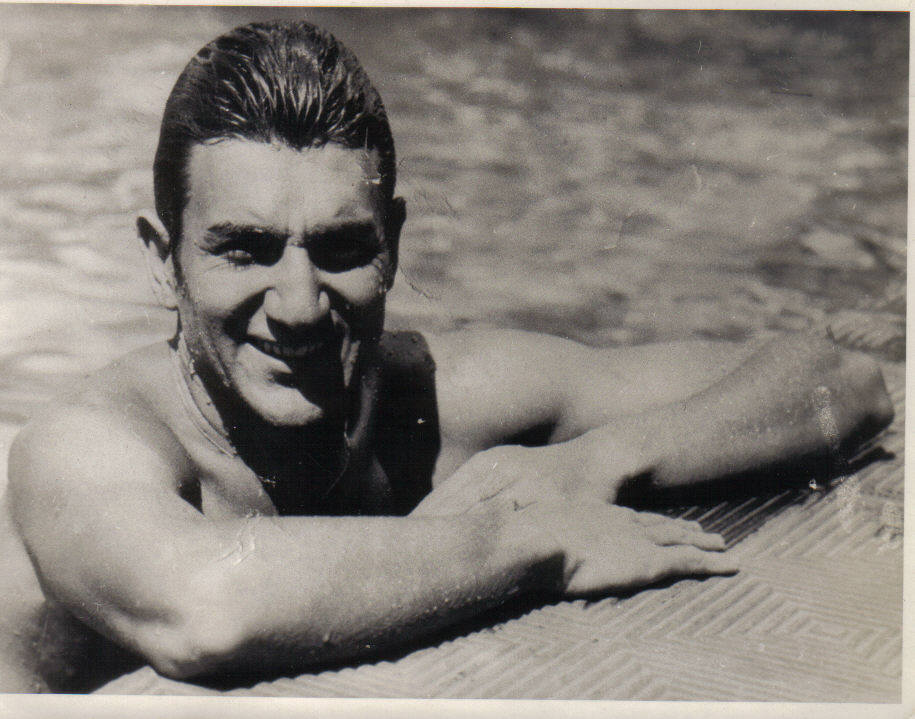 Scuba diving in Isla Mujeres became famous when a local diver by the name of Ramon Bravo spread the word about a cave of sleeping sharks. He had heard this story from a local fisherman named Valvula, and upon diving this location realized there were in fact sharks laying on the bottom. Before this discovery it was thought that sharks could not rest due to the need to have water constantly moving through their gills. He told his friend Jacques Cousteau about this dive site, and shortly after that Cousteau came to Isla Mujeres on the Calypso. The National Geographic Society, Jacques Cousteau, and Ramon Bravo then studied this site along with the so called sleeping sharks.
Unfortunately, at this point in time there are no longer sharks in the cave. The story is that Hurricane Wilma changed the topography of the inside, and that there is no longer sufficient current passing through the cave to supply the sharks with oxygen. I have seen a few sharks here, but from what I hear it is nothing like before!
Getting Here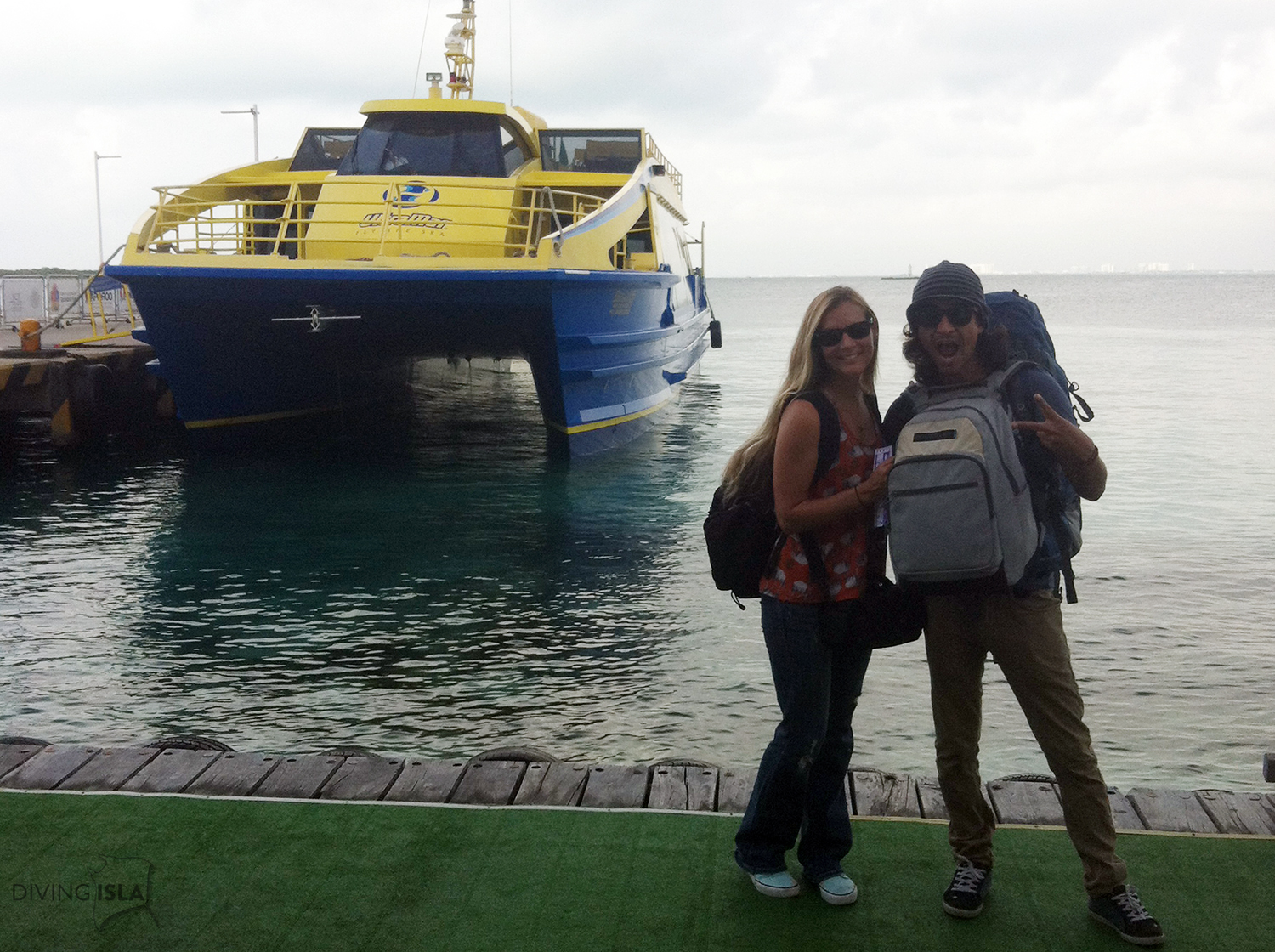 The closest airport is the Cancun International Airport. From there, the best way to get to the Puerto Juarez Ultramar ferry station is by shuttle. There are several options for these services, but my favorites are Best Day and CARM. Best day is the cheaper of the two, but you will need to call them to confirm your service (which in my experience has not always been quick or easy). CARM is owned by an American woman named Trina and she and her staff have always been extremely helpful and easy to work with, but they are a little more expensive than Best Day.
If you are backpacking and looking for the cheapest method, you can take the ADO bus from the airport terminal to the ADO bus station in Cancun, then grab a quick taxi to the Puerto Juarez Ultramar Ferry Station. This is the cheapest option, but not the quickest. I have used all of these methods, and even though the bus is cheaper, I do not mind paying a little extra to get to Isla faster!
Once you arrive at the Ultramar Puerto Juarez Ferry Station, you will need to purchase a ticket from the ticket booth, hop onto the ferry (inside AC seating, upstairs awesome views and live music during the day), and in twenty short minutes you will be docking in Isla Mujeres!
Where to Stay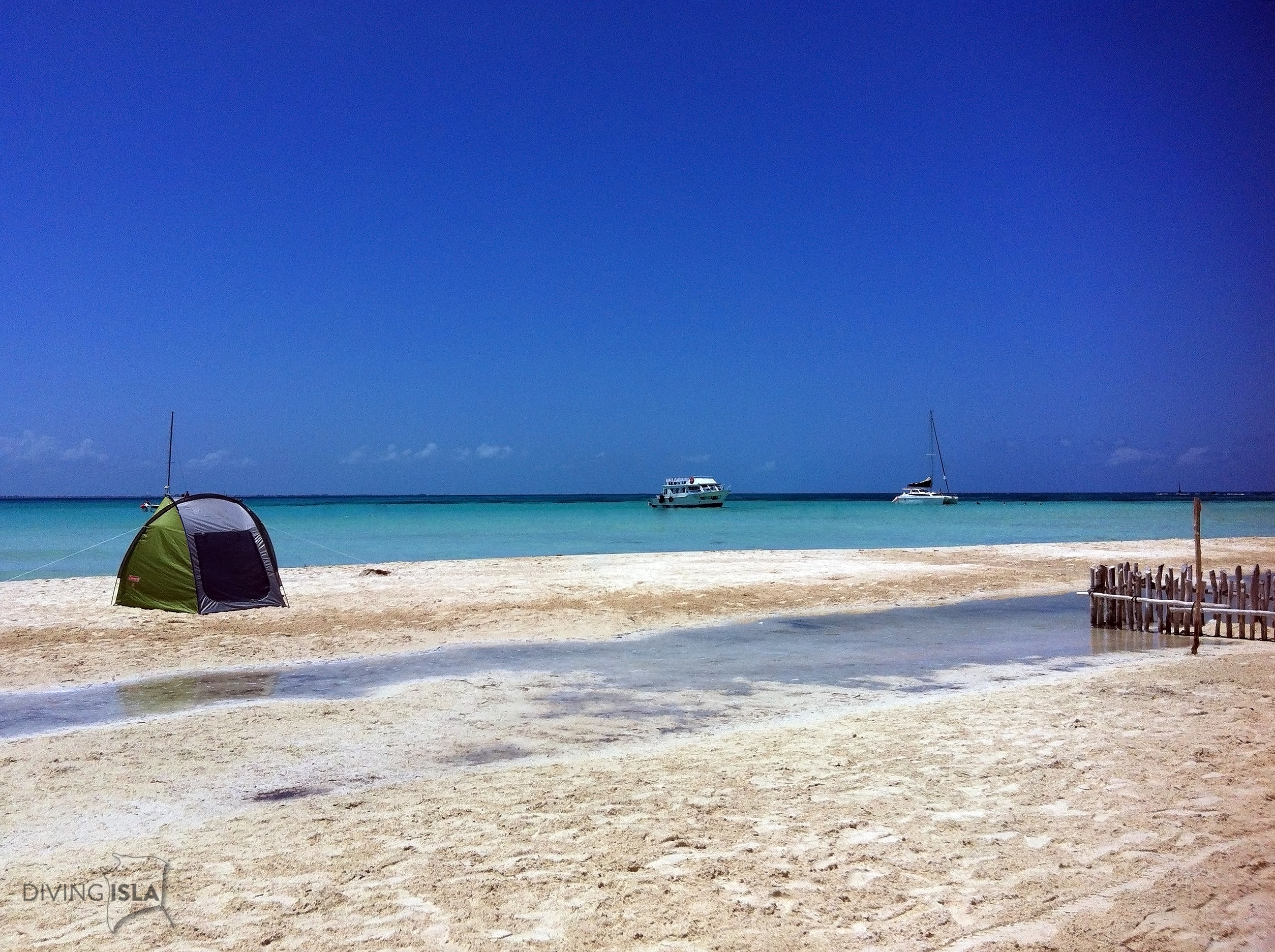 There are so many options on Isla Mujeres. Everything from renting houses to staying in luxury resorts is available! There are hundreds of hotels with varying price ranges, and there are also small apartments for rent if you are looking to stay for a few months! Or, if you are the backpacker type and like hostels, Isla Mujeres is home to the number one hostel in Quintana Roo, Poc Na.
Because there are so many different choices I highly recommend contacting someone who specializes in this area! Two of my good friends here run companies that are designed just for that purpose! Yazmin Aguirre Rivera with Isla Mujeres Vacations is in charge of all bookings through the site and if you have any questions you can reach her at Yazmin.aguirre@islamujeresvacations.com. She has the majority of house rental listing on Isla Mujeres, but she can also assist in finding the perfect hotel reservation!
My other friend Sean Petty is the owner of Everything Isla. He has several hotel listings, Ixchel Condo listings, and even house rentals available on his site, and all of his staff are extremely helpful and knowledgeable! If you would like information about booking a hotel or rental through Everything Isla please email Cain@everythingisla.com.
Personally, I prefer staying in downtown because there are so many restaurant and bar options close by, but it all depends on what you are looking to find on your vacation! If you want something more peaceful and quiet then something in the south of the island is a better option! If you are looking to dine at several different restaurants and hit the bars every night, then downtown may be the best choice for you!
WHERE TO EAT
There are over 200 restaurants in Isla Mujeres, many of which are fantastic, so I decided to list some of my favorites for you! I will include links to each one so that you can see menu items or read reviews. Just remember some of these are quite small so it may just be a TripAdvisor or Facebook link!
Mango Cafe: This place is awesome and is located mid-island. It is a definite do not miss for breakfast! I love their Vegetarian Eggs Benedict and also the Breakfast Quesadillas! Their Coconut French Toast and homemade salsa are also fantastic!
Rooster: Located on Hidalgo (the main avenue in downtown) this restaurant is another breakfast favorite for me! I get the Pancake Trio everytime I go for breakfast, but it is also a great place for lunch. Their salads are so fresh and their turkey and chicken sandwiches are to die for! I also highly recommend the Shrimp Tacos!
Lola Valentina: This restaurant is owned by the original owner of Mango Cafe. She has crafted a very unique menu and I honestly love everything on it! I have not tried anything that I have not liked at her restaurant. It is open for breakfast and for dinner only. For breakfast I recommend the Caribbean French Toast and for dinner I love the Coconut Curry! The overall atmosphere is great as well!
Olivia: Where do I start with Olivia? This is my favorite place on Isla. I LOVE their food! It is Mediterranean food and seriously every single thing on the menu is awesome (and I have tried them all)! They are only open for dinner, but I promise it is worth the wait. Be sure to make reservations in advance to be sure they have space! My favorite item here is the Moroccan Tapas, and for dinner I really love the Beef Short Ribs as well as the Spanacopita. Olivia is located in centro off of Calle Matamoros.
Bobo's Grill and Bar: If you are looking for a great burger and a cool chill spot to hang out on Isla Mujeres this is your stop! I spend the majority of my time out at this place! The owners are really cool and the bartenders are awesome! They have strong well priced drinks and you can always find an interesting person to chat with here! They have an awesome menu and I have tried everything on it! I love the chicken wings, the chicken fingers, both salads, the poutine, the fish tacos, and the fish and chips!! Literally all of their food is good! The Chicken burger is good as well! I almost covered the whole menu there… but seriously. This place is worth checking out!
Justicia Social: This is my favorite place for fresh caught seafood! I have just recently heard that they will be closing down. Really hoping this is not true! The Garlic Fish Filet and any of the Shrimp entrees are my favorite. They come with rice, beans, and a small side salad. They have reasonable prices and water views, so I really hope they can stay open! They are located just to the right of the Isla Mujeres Ferry station and are open from mid day until around 7 PM. This is also where the Fishermans Coop is located and you can buy fresh caught fish and shrimp! Just go to the left of the restaurant and one of the fisherman will help you! It is where I buy mine!
Soggy Peso: Located a short bike ride or walk from downtown, the Soggy Peso is my go to Sunday Funday spot! They only serve one menu item per day and Sundays is BBQ Ribs! They have two plates. One is a mix plate with BBQ chicken, ribs, and sausage and the other is a full rack of ribs! They also have great drinks, just be careful with the margaritas! Don't drink more than two!
Jack's Bar and Grill: This restaurant has amazing beach views as well as great food! This is my favorite place to watch any american sport! They have two or three satellites and play every game you could want to see! I love the Peel and Eat Shrimp appetizer and number 64 on the menu which is the Crispy Beef Tacos! They also have Iced Tea with free refills (for all of my fellow southerners)!!
Bastos: Located mid island, this restaurant is fairly new to me. I have eaten here only four times, but every time it is great! I hear they serve breakfast now too! Cannot wait to try it out! I love the Surf and Turf, Lobster, Chicken Skewers, and the salsas! These guys are now listed as number one on TripAdvisor and it is well deserved! The food and staff are awesome! The other thing I really like about this place is that it feels like a tiny Mexican Caribbean restaurant! Authentic!
Lolo Lorena: I ate here just last week for the first time and I must say the food and the atmosphere was perfect! It is a different concept than most restaurants. Lolo is the chef and you eat in the backyard area of her B & B. The tables are set up family style which allows for mingling between guests and hearing everyone's interesting Isla stories! It is BYOB (usually wine is recommended) and Lolo and her crew prepare fantastic 5 course meals! There is always a set menu, but you can let her know of allergies or food preferences and she is more than accommodating! I highly recommend this experience! I came out with new friends and can not wait to go back!
Ruben's: This little gem is located in downtown just across from the Mercado. It was started by Ruben who is from Mexico City and within three months he was high in the rankings on TripAdvisor! His prices are low and the food quality is high! Huevos Rancheros for breakfast is my go to pick for this spot! Also, Ruben is probably the nicest guy you will meet on Isla!
Mercado: If you are looking for economical mexican cuisine the Mercado is your spot! It is located in downtown (just ask anyone where the Mercado is and they can tell you), and there are four different restaurants there to choose from! You can order breakfast all day, and they always have fresh ceviche! I usually get pancakes and eggs for breakfast and for lunch I opt for the club sandwich or chicken burrito (it's huge!). My favorite spots are the Pig place (for the burritos) and the one on the far right hand side if you are facing the market!
These are my favorite Isla Mujeres foodie spots! I hope that you enjoy my suggestions and if you make it to Isla to try some of them let me know what you think!
What to Do
Isla Mujeres is an island full of adventure! This is the main reason I chose to live here! There are so many options that meet the needs of travelers of all types! From laying on the beach, to swimming with the largest fish in the sea, this island has it all!
Playa Norte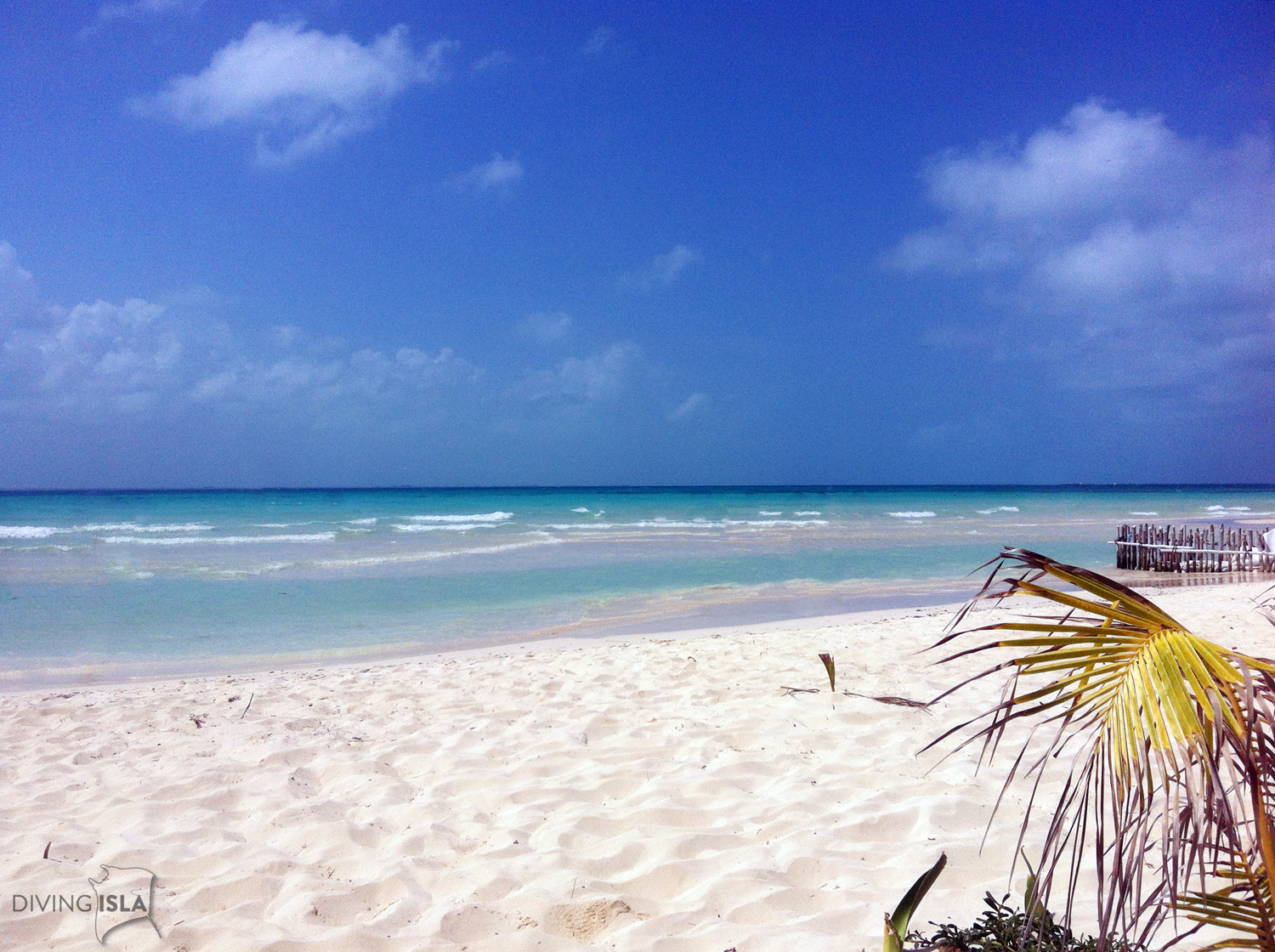 The first thing to mention is Playa Norte! This beach has been voted the number one beach in Mexico, and in the top fourteen beaches in the world! There are beach chairs for rent, or lots of space under palm trees where you can relax for free! Personally, I normally choose the free option and find a nice tree to sit beside! Just be careful of the coconuts. They can fall!
Scuba Diving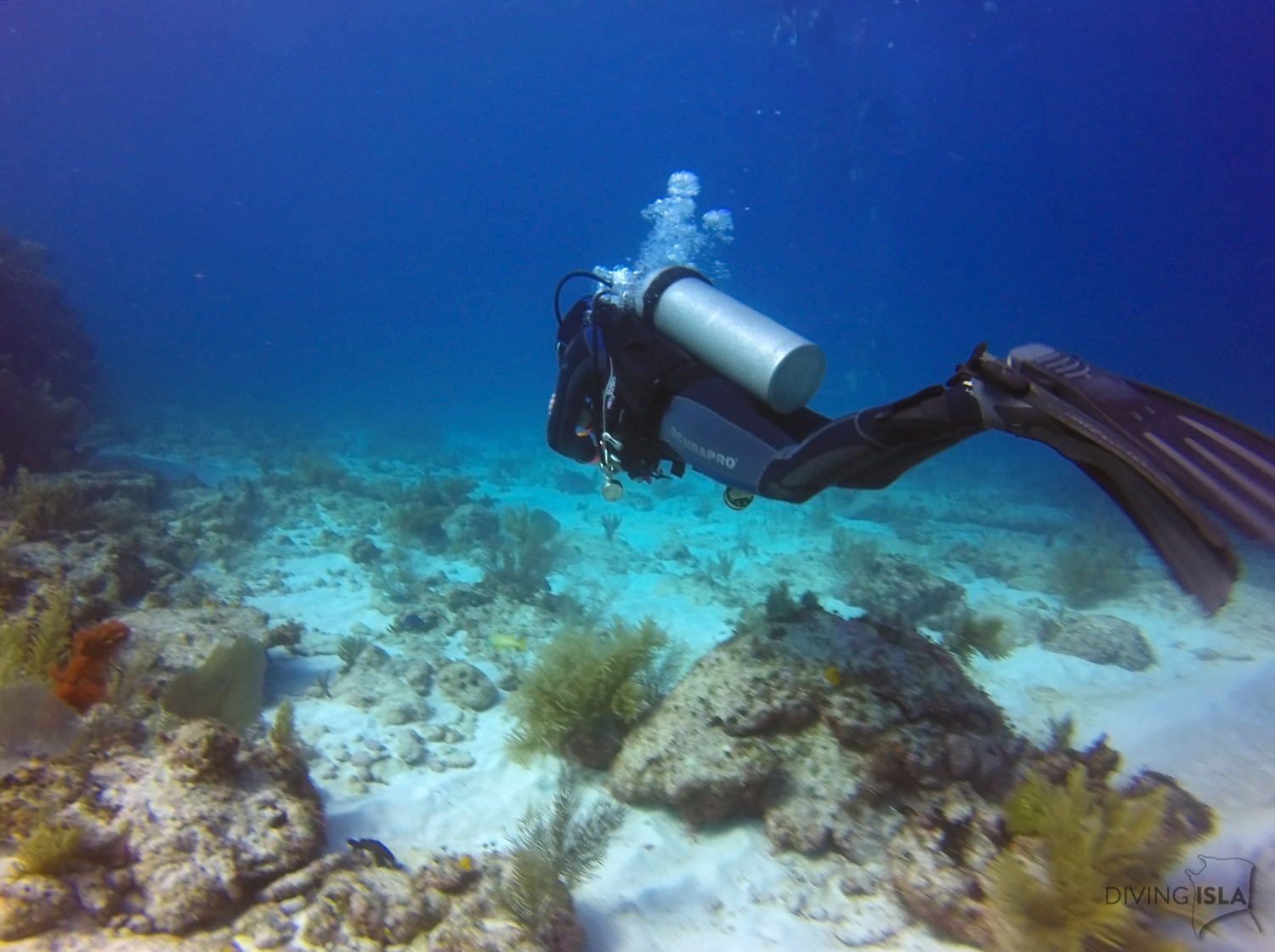 There are several dive sites located around Isla Mujeres, and one of the most famous is the Underwater Museum! The diving levels range from beginner to advanced and there are many companies to choose from on the Island! If you would like more information on who I use, please feel free to contact me using the form below! If you would like more information regarding the dive locations please check out my Dive Sites page!
Golf Cart Rentals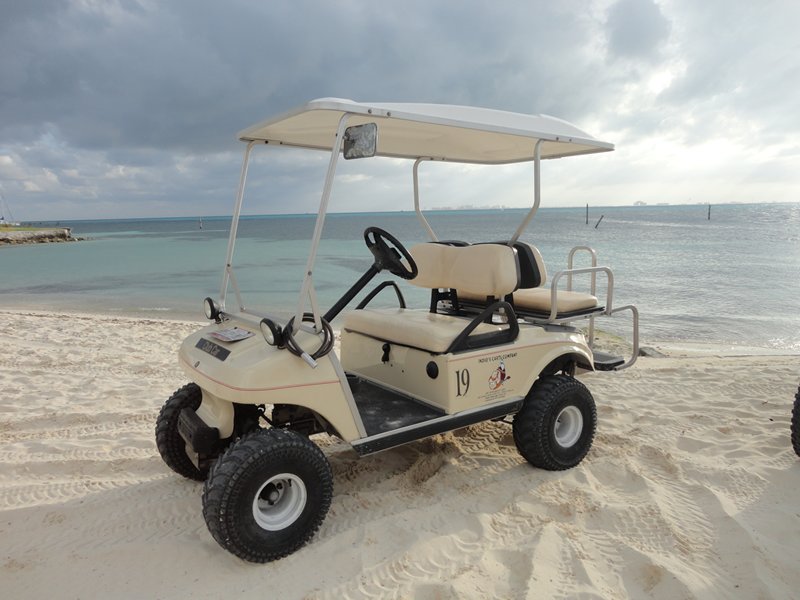 Touring the island is a great way to spend the day! You can rent a golf cart, moped, or bicycle from one of the many locations in downtown. I do not have a company that is the best priced because they all have the same general prices, but I do use two companies consistently. I choose these two because the people who work there are nice, and the carts work well! Apache at Indios carts is great, and also the guys at Ciros golfcarts are nice!
I have only rented a moped once (mainly because I am not the best driver when it comes to motos), but there are several places around downtown where you can get them. I would recommend the Rasta Shop. I get my bike fixed here, and the guys that work there are fair and honest. They also rent bicycles. Just be sure to get a newer one. They tend to rust here within a few months!
Once you have your bike, moto, or golf cart, the must see places I recommend are these listed below. However, Isla Mujeres is full of things to do and see, so please feel free to explore more and do not just stick to my list!
The top must see spots on my list are:
Whale Shark Snorkeling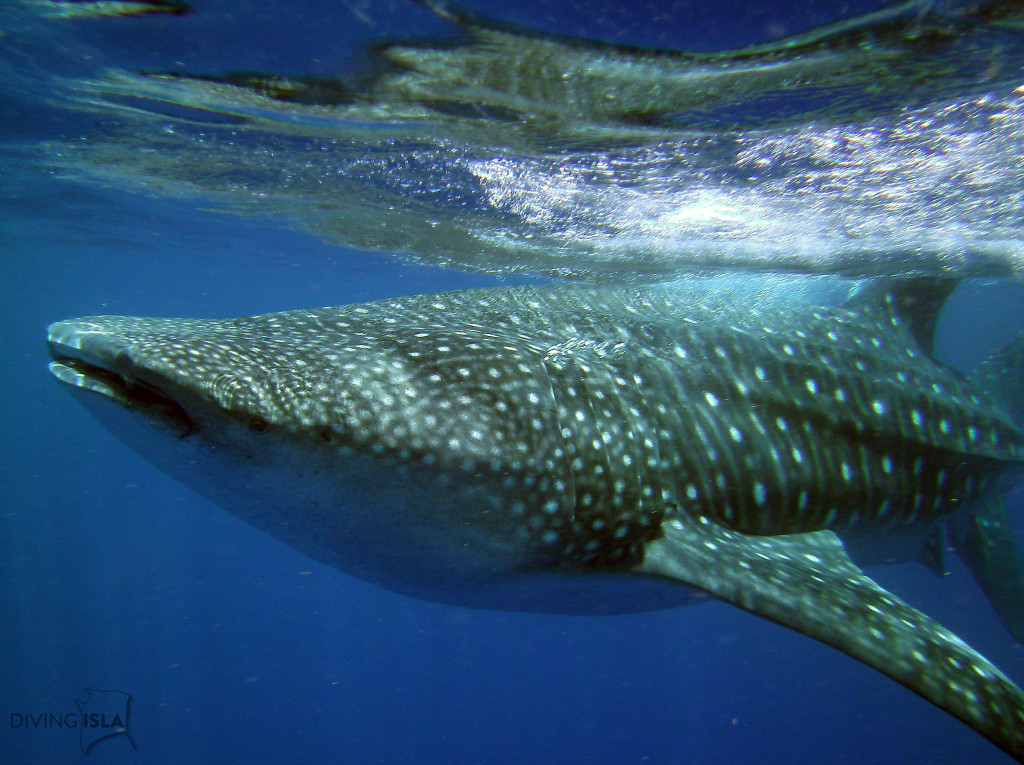 Whale shark season is my favorite time of year on Isla Mujeres! The warm weather and flat seas are fantastic! From mid May through mid September you can book a trip to see these gentle giants! At an average length of 12m (40ft) they are the largest fish in the sea! They come to the deep waters of Isla Mujeres annually to feed on plankton, and we are lucky enough to see them almost daily throughout the whole summer! Only snorkeling is permitted and each person is required to wear a life vest or a wetsuit. Boats are given permits by the Mexican government and there is a limit of ten people per boat per day. If you would like more information on this tour and who I go with, please use the contact form below.
Sailfish Snorkeling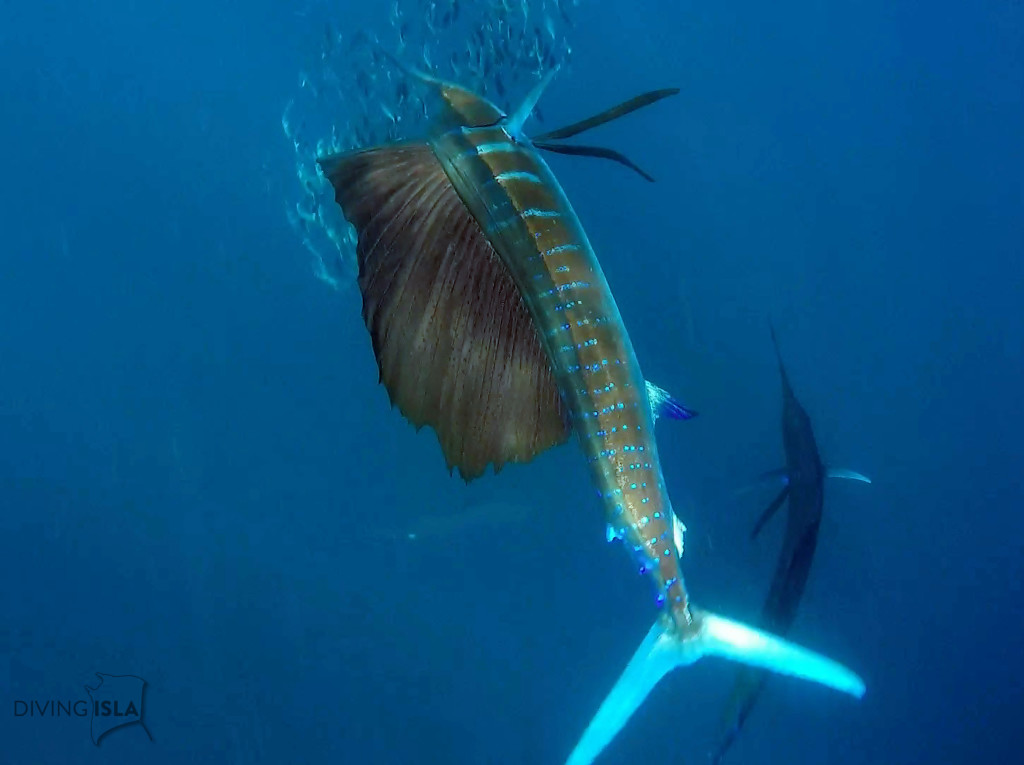 During the winter months in Isla Mujeres the Sailfish come into the deep blue waters to feed on sardine bait balls! This excursion is very invigorating and intense! There is normally a two to three hour search process to find the sailfish, sometimes longer, but when they are found you will experience one of the most incredible sights in your life! Sailfish are the fastest fish in the sea, and they usually feed in groups! Last year we had several experiences of 20-40 sailfish feeding on bait balls all around us! This is a snorkeling experience only and you are required to wear a life vest or wetsuit. I recommend intermediate to advanced swimmers only as you do have to swim quickly to keep up with them. If you would like more information on this tour please use the contact form below. I would be happy to recommend great companies here on Isla!
Reef Snorkeling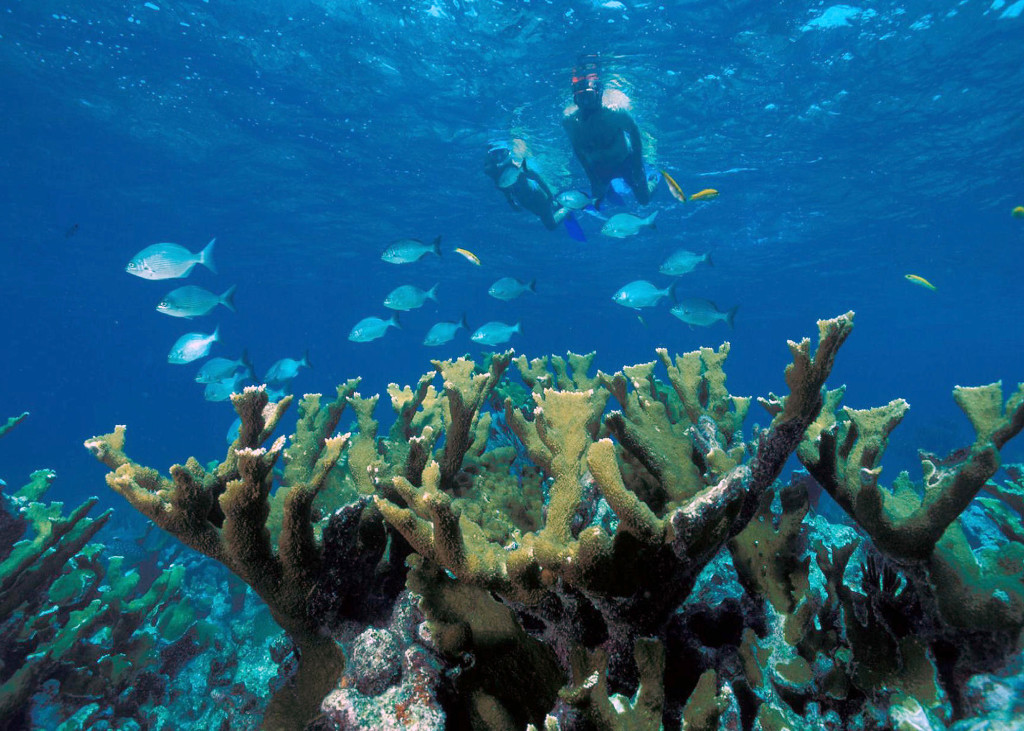 Isla Mujeres is home to some great snorkeling spots! Most are only accessible by boat, but do not let that deter you. We have MUSA (Underwater Museum) and Manchones Reef only a short 10 minute boat ride away from El Centro, and if you are looking something a little closer there is always the El Farito Lighthouse just at the tip of Sac Bajo. There are some shore snorkeling places I recommend as well. Garrafon de Castilla is a great place for beginners and has a price tag of only $60 pesos per person plus gear rental. Garrafon Park is another option, but is pricey. The have zip lines, swimming pools, and a restaurant/ bar area as well. The last spot is free if you have your own gear and is just to the right of the Mia Reef Hotel bridge. Just be sure to stay inside the rocks and watch your step for tiny stingrays! If you would like more information on these spots please use the contact form below. Also check out my blog post on swimming and snorkeling spots in Isla Mujeres!
Sport Fishing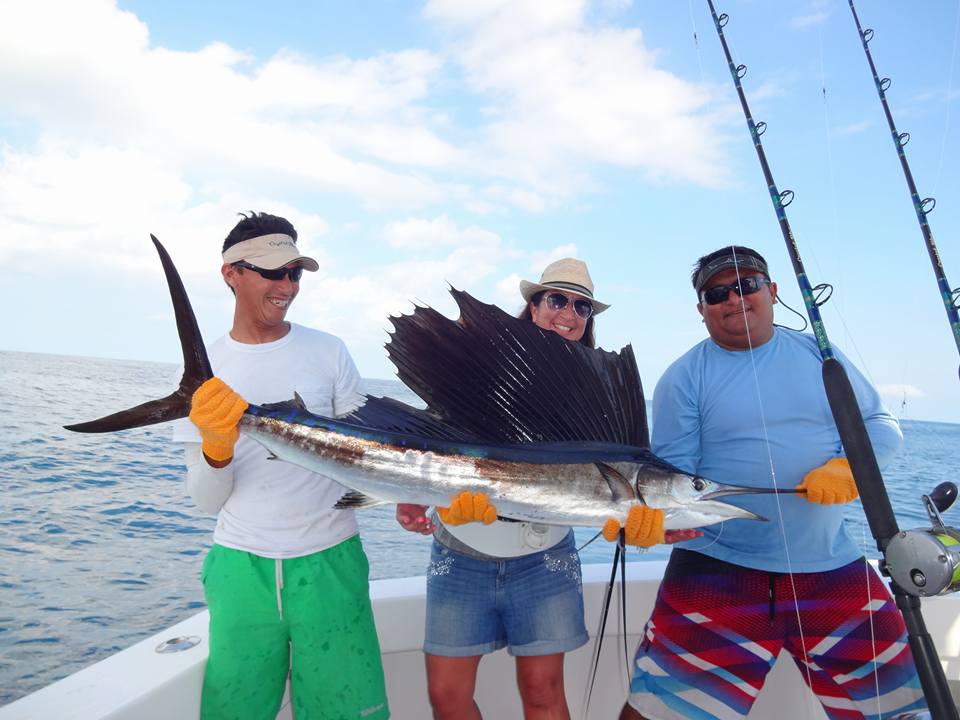 Isla Mujeres is home to great sport fishing! Personally, I do not really fish. I much prefer being under the sea and blowing bubbles; however, I do know many great companies here that provide awesome fishing experiences! If you would like more information about this tour please use the contact form below!
SUP Boarding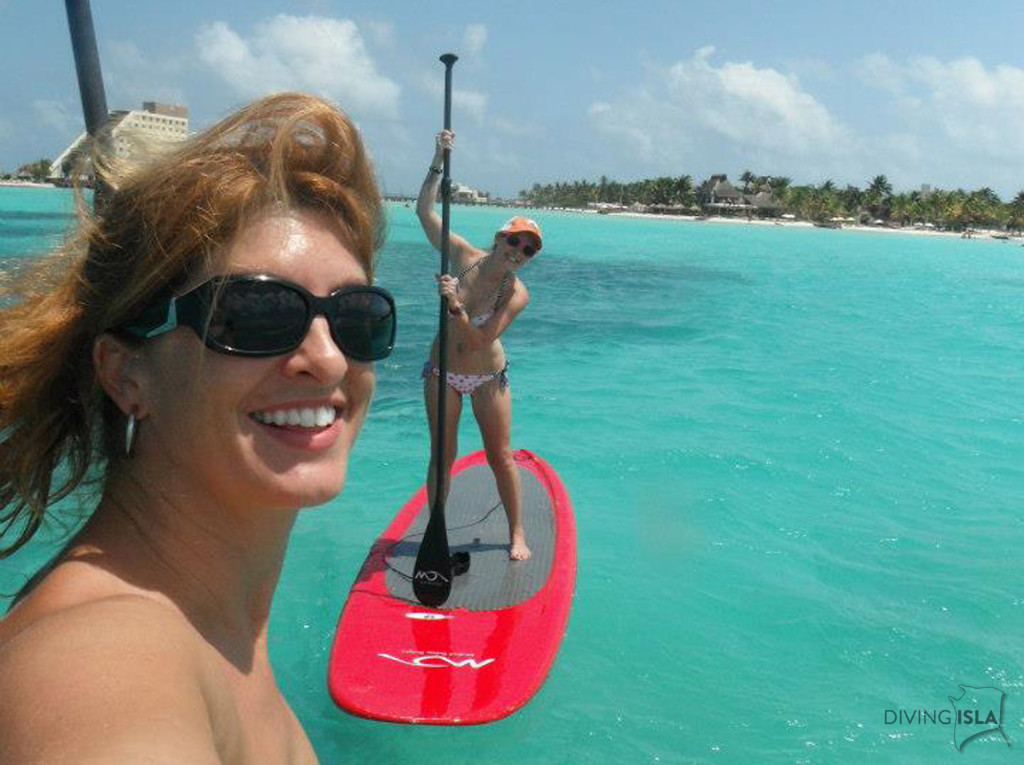 Stand up paddle boarding is very popular all over the world, and Isla Mujeres is a great place to do it! You can rent them from Fenix Beach Club right on Playa Norte! Just be sure to follow instructions and stay within the marked buoys! Ask for Marcelo at Fenix. He is the best!
Mainland Attractions
There are several very interesting mainland activities that can easily be done during your stay in Isla Mujeres. You can visit the Cenotes (Under ground caverns and caves for snorkeling and diving), or check out Mayan Ruins such as Tulum, Coba, or Chichen Itza, or you can take a day trip to one of the Mayan Rivieras many theme parks. Xel-Ha, Xcaret, Xplor, and Wet'n Wild are just a few! I have done almost all of these tours and recommend them to anyone looking for some off island adventure! If you would like more information on these tours you can contact my good friend Mariel Diaz. She owns Isla Mujeres Trips and is seriously the best and most fair when it comes to booking these tours! You can reach her by clicking the link above!
Contact ME