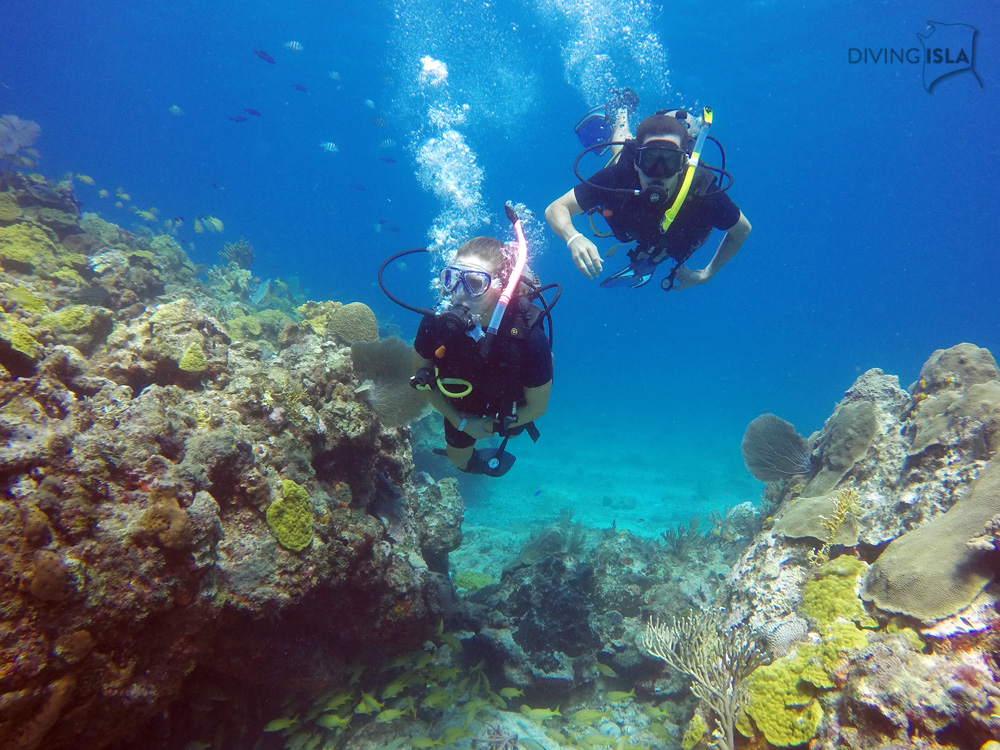 I have received many Facebook messages and emails lately regarding the steps to getting PADI certified, so I decided to take a moment to discuss the process! The process of certification is not too time consuming or difficult, and one of the main reasons I chose PADI is because their standards are backed by years of research and safety! They also give people several options for completing the courses, and are actively involved in marine and ocean conservation through their non profit Project Aware.
The PADI Open Water Course is designed for anyone who has always wanted to try scuba diving, loves exploration and adventure, and is curious to see what lies beneath the waves! However, if you are uncertain about doing the full course you can always try scuba diving with the PADI Discover Scuba Diving Experience. This is not a course, but more of a resort dive or try dive so that you can determine if scuba diving is for you! Many places will also offer you a discount on the Open Water Course if you decided to take it after completing Discover Scuba Diving.
The PADI Open Water Diver Certification is one of the first steps in becoming a certified diver. This course will teach you the basic skills and theory about scuba diving so that you can safely practice the sport within the limits of this certification, and always remember diving is better with a buddy (or buddies)!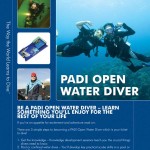 During this course you will complete Knowledge Development sections, Confined Water Training Sessions, and Open Water Training Dives. You will be using basic scuba equipment including a BCD (Buoyancy Control Device), Regulator, Mask, Snorkel, Fins, buoy, and Wetsuit throughout the duration of the course. There are three ways to complete a PADI Open Water Diver Certification during your holiday. The option you choose just depends on how much time you want to spend studying while here, and how many days you have available.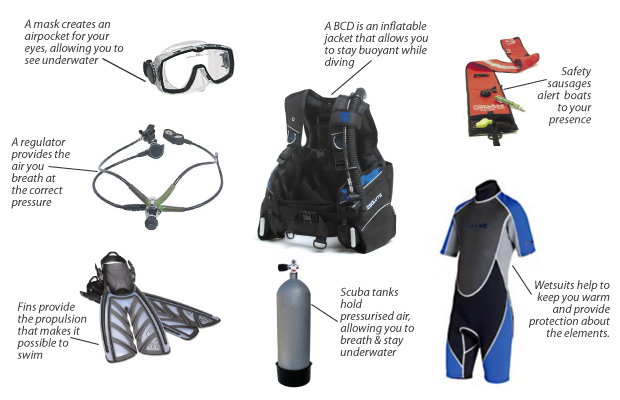 The first option is to complete the full course here on Isla Mujeres. This takes a minimum of three days, but I recommend four minimum. There are a lot of new skills and theory to be learned, and personally I feel it is better to stretch it out over four days, maybe even five depending on the person! However, during vacation I understand time is limited, so I do my best to accommodate everyone.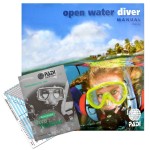 The full course consists of dive theory, which includes five chapters from the PADI Open Water Diver Manual (or downloadable PDF version), five videos from the PADI Open Water Diver Video, five knowledge review questionnaires over each of the chapters, four quizzes, and one final exam. You must score a minimum of 75% to pass the final exam; however, my personal rule is 85%. Just because I feel you should know it!
The second part of the course is Confined Water Training. This basically means that you will go to a swimming pool or pool like setting (a shallow beach or shallow protected area) and you will complete five Confined Water Training sessions, as well as a 200 m (218 yards) swim and a 10 minute float. During the Confined Water sessions you will learn everything from properly assembling your dive equipment to properly disassembling the dive equipment and everything in between. These sessions teach you the basics of scuba diving, starting with just breathing under water!
Once you have completed the Confined Water Sessions and I have determined that you have mastered all of the skills, I will take you on your first two Open Water Training Dives. During these open water dives you will spend most of your time focusing on fish, corals, bubbles, and buoyancy, but there will be a point where you will stop and complete a few skills that you have previously learned from the Confined Water Sessions. You will also conduct a few skills on the surface after the dives. The next day you will go out for your final two open water training dives and as long as you have already taken your final exam (and passed) you will be certified as a PADI Open Water Diver!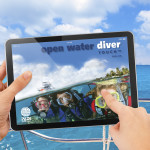 The second option is PADI eLearning or PADI Open Water Diver Touch for tablets (iPad). This gives you the chance to complete all dive theory by taking an online training course before your vacation. Then, once you arrive in Isla Mujeres all you need to complete are the water training portions of the course. Normally this saves one to two days of training time. Which if you only have a five day vacation, this shortcut can be a vacation changer! This option is a little more expensive, but I feel it is worth it!
The third option is a PADI Referral Open Water Course. This means that half of the course is completed in your home town, and just the four open water training dives are completed here. Many people choose this option so that they can just do the dives and have the rest of their vacation free. This is especially important for people with limited time and lots to see and do. It cuts the course time while on vacation down drastically. This option only requires two half day sessions to complete while here in Isla Mujeres. The theory and confined water dive schedule will be determined by the PADI Dive Center in your home town. If you need help locating a local PADI dive center click here. This option is the most expensive out of the three, but just for the sake of saving time and not diving in lakes back home I would chose it.
These are the three methods to complete your PADI Open Water Diver Certification. Once you have finished this certification I can promise you that you will want to do more! After my first dives, I booked another dive vacation to Australia and I have not been on a snowboarding vacation since! The next step is the PADI Advanced Open Water Diver Course. I will be writing about that course soon as it is one of my favorites! Here is a table outlining all of the courses PADI has to offer, including the professional level courses.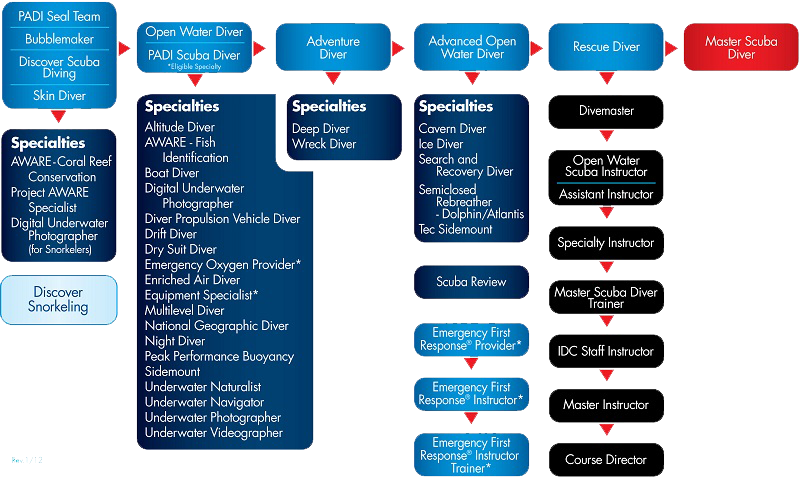 I hope this post helped make sense of the options PADI has for the Open Water Diver Certification. If you have any questions regarding the course, or if you would like to come to Isla Mujeres and take this course, please send me a message using the contact me link at the bottom of this page. Below is a short video clip from PADI that describes the Open Water Course process with a beachy vibe!
Happy diving everyone!